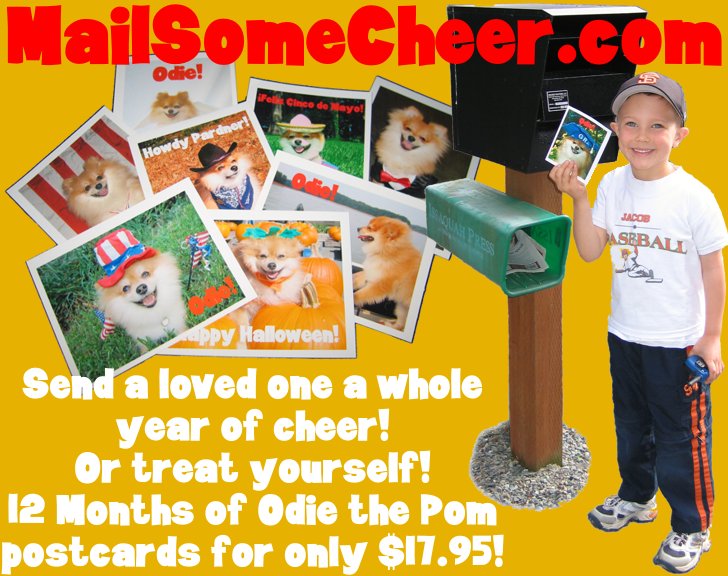 Think of all the cruddy mail people get every day. Wouldn't it be nice if once in a while, the people you love got something in the mail that was not a bill or an ad for carpet cleaning?
Have we got something for you!
Each month, we'll send you or a loved one a new Odie the Pom postcard! We dare you to look at the fluffy orange dog and not crack a smile.

Kids as young as 2-years-old already know what the mailbox is all about. Imagine their excitement when they find something in the mailbox that is just for them. You can even include a personalized message. Many kids even collect and keep their cards in scrap books, or take them to show and tell!
| | |
| --- | --- |
| Get 12 Months of Odie the Pom Postcards mailed to you or someone you love! Order now at the introductory price of just $17.95. (That's less than $1.50 a card!) | |
Follow Odie's

feed for alerts when his next card will be hitting the mail.
OdiethePom.com, SendSomeCheer.com & MailSomeCheer.com
(c) 2009 The McGrew Communications Group, LLC
All Rights Reserved